Church Staff
Our leadership team recognizes the authority of God, and realizes that we are shepherds who serve under the Chief Shepherd, Jesus Christ. We desire to devote ourselves to prayer and to the ministry of the Word. Our passion and goal is to equip the believers for the work of the ministry until we all attain maturity in the fullness of Christ.
Josh Tate, Preaching and Teaching Pastor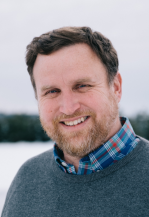 Following careers in law enforcement, Christian camping, and a time at LuLu Advent Christian Church in Florida, Josh answered a call to come serve as State Road's pastor of preaching and teaching in 2018. He and his wife Sarah met as teenagers while working on summer staff at Camp Maranatha in Southern California. They have been married since 2001, and have five children together: Bowden, Lucy, Jack, Miles, and Charlie.
Josh graduated from Houghton College in 2000 where he studied Business Administration and French. He also has his MDIV degree through Trinity College of the Bible and Theological Seminary. The Tates enjoy opening their home in hospitality and serving God's people at State Road Church.
Andrew Blackstone, Pastor of Missional Living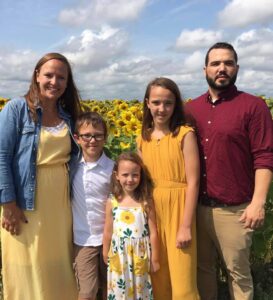 As Associate Pastor, Andrew's
main responsibilities fall within the
realm of missions and audio, video, and broadcast
.
Raised in Perham, Andrew went on to earn degrees from the University of Maine (Chemical Engineering) and Berkshire Institute for Christian Studies (Biblical Certificate). In June of 2013 he and his wife Jessica, a stay at home mom to their three children, Elysia(2009), Grayson(2011) and Clara(2014) were called by the church to join the staff at State Road Church.
Aaron Kofstad, Student Ministries Pastor
As Associa
te
Pa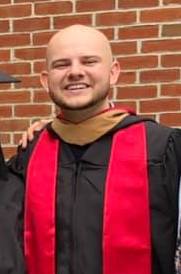 stor, Aaron's main responsibilities fall within the
realm of student ministry. Aaron joined the pastoral team in March 2022.
———————————————————
Mark Carter, Deacon
———————————————————
Peter Forbes, Deacon
———————————————————
Greg Moody, Deacon
———————————————————