Church Staff
Our leadership team recognizes the authority of God, and realizes that we are shepherds who serve under the Chief Shepherd, Jesus Christ. We desire to devote ourselves to prayer and to the ministry of the Word. Our passion and goal is to equip the believers for the work of the ministry until we all attain maturity in the fullness of Christ.
We are currently in the process of hiring another pastor to take on the preaching roles here at State Road Church. Please be praying during this vetting process that the Lord would provide who He sees fit for the ministry here. This process has progressed through candidacy and a congregational vote is at hand.
———————————————————
Pastor Andrew Blackstone, Pastor and Deacon
As the Associate Pastor, Andrew's main responsibilities fall within the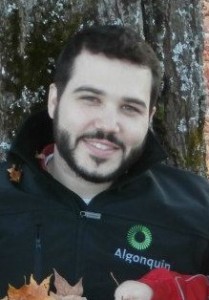 realm of student ministry. Raised in Perham, Andrew went on to earn degrees from the University of Maine (Chemical Engineering) and Berkshire Institute for Christian Studies (Biblical Certificate). He is married to Jessica, a stay at home mom to their three children, Elysia(2009), Grayson(2011) and Clara(2014). In June of 2013, Andrew was called by the church to join the staff at State Road.
———————————————————
Mark Carter, Deacon
———————————————————
Josh Cheney, Deacon
———————————————————
Don Flewelling, Deacon
———————————————————